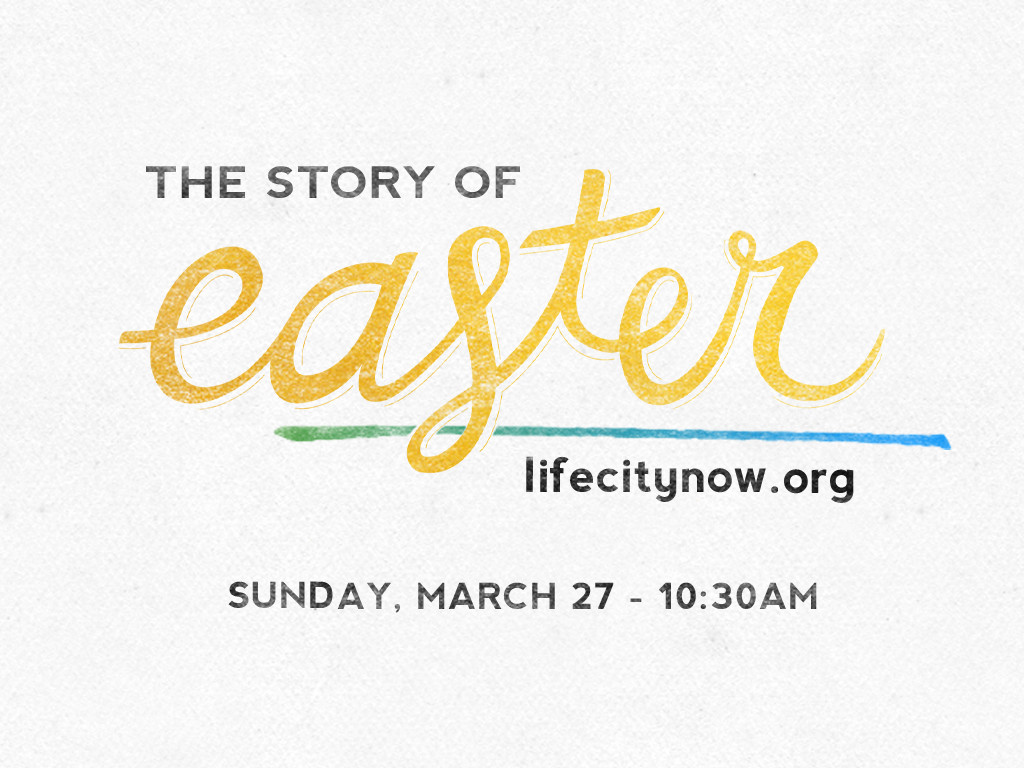 Posted on Feb 12, 2016 in Newsletter |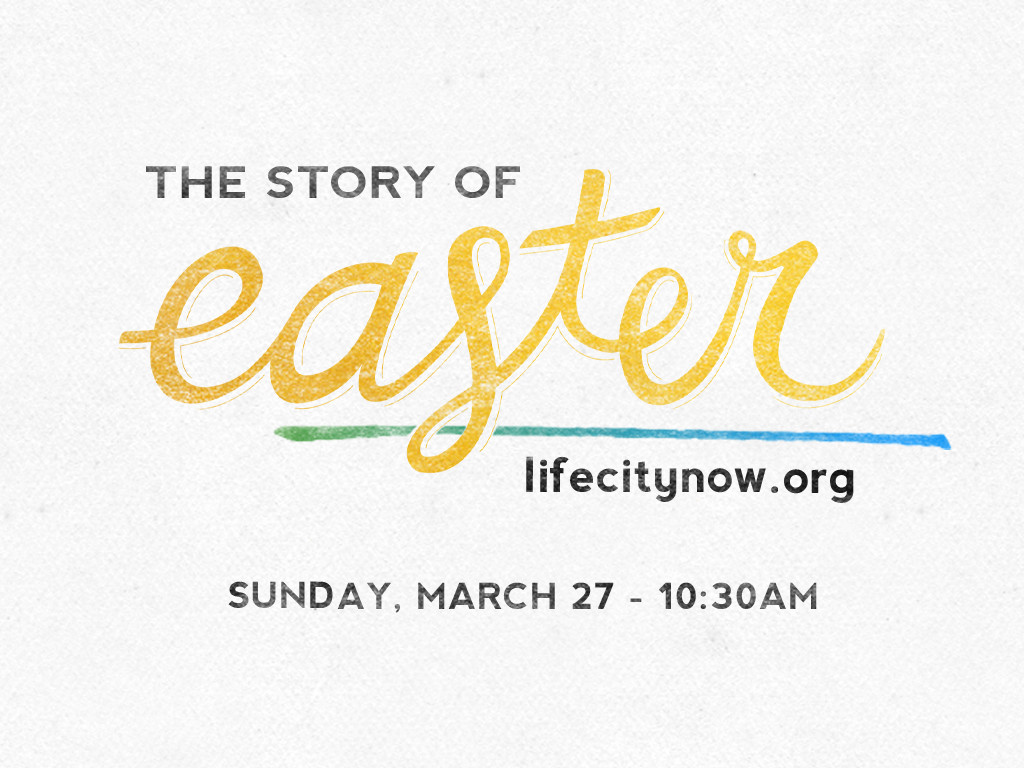 Sunday, March 27 – 10:30am
The Bible – while consisting of many Scriptures by a diversity of writers, in various languages and contexts – is a singular, beautiful narrative of God's merciful dealings with humanity. Too often, that single story is missed in translation, opinions, time and geography.
It's time to rethink the story of God. The story of us… The story of Easter. We welcome you and all your loved ones to join us for an energetic, uplifting worship gathering this Easter at LifeCity Church! With powerful music, a welcoming church community, and the most fun your kids will ever have at church, you'll want to be there!
Want to let your Facebook friends know? Click here to go to the event on Facebook, where you can RSVP, see who else is going, and invite your friends to join us for Easter!
---